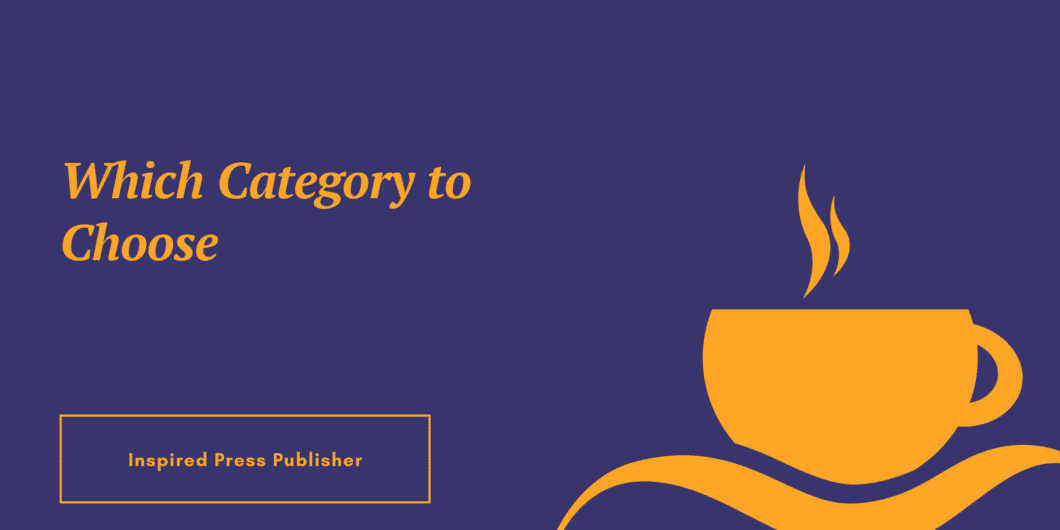 The book categories you target will determine whether or not your book appears in the correct search results.  For example, this is how the majority of the low carb cookbooks are categorized.
Kindle Store>>Books
Health, Fitness & Dieting
Make sure you place your book within this type of hierarchy when you upload it – no matter what other keywords you include in your title, sub-title, description and keywords fields.
Think of the broad main category and subsequent exact, specialty categories as a funnel, spiraling your readers down to your book, which is finally residing within its most specific specialty category.
How to Find Out Any Book's Category Hierarchy:
It's very simple: Just click on the book cover of the most relevant of your closest competition's offerings, and open up that book's page.
Scroll down below the fold to "Product Details" for that book. You'll see the hierarchy listed (highlighted in yellow, in our example):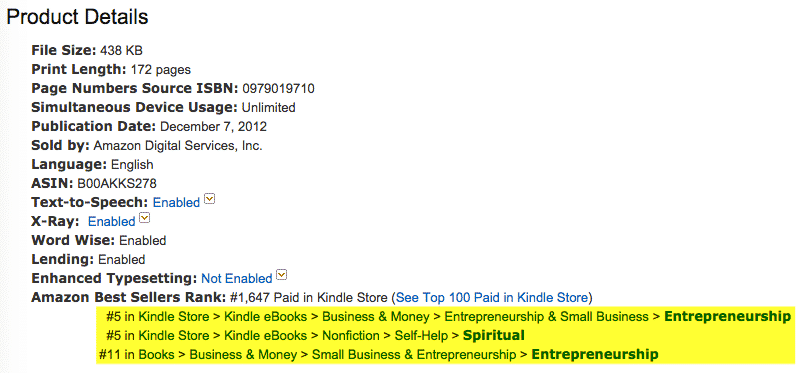 That is where you also want to place your book, if you've written the same type of book.
TIP: If you ever have difficulty with where to put a book you've created – that is, the Category your competition is in doesn't seem to exist as an upload option any more, select "NON-CLASSIFIABLE".
While your book is being reviewed:
Click on the "Help" link (top of page)
Scroll to the bottom of the page that opens
Click on the "Contact us" button (bottom of page)
Select "Publish Your Book>>Adding or Changing Book Categories"
Tell them which Categories you'd like your book listed under
Once your book is written – it's time to market it.
Here's a Book Promo Toolkit that you won't want to miss: