About Inspired Press Publisher
A team of professionals to help you get published
Becoming a published author helps you to establish your reputation as an expert. Inspired Press Publisher wants to help you achieve the aspiration of thousands to become a published author. Rise above the 97% who begin writing a book and become the 3% who complete the task!
Step 1 Getting Your Manuscript Written
Option #1: We will coach you through the process of writing your manuscript.
Option #2: We will ghost write your manuscript
Step 2 Getting Your Manuscript Ready for Publishing
We begin the editing, formatting for print and digital, obtaining ISBN and Library of Congress number, and designing your cover. During this process we also do the research on for Amazon to determine your category, keywords and write the description. Once approved by you we begin the publishing process.
Step 3 You Published
We will update all of your files to KDP in your Amazon account. And we will provide you with a checklist for how to get started getting your book in front of your ideal clients.
Are you ready to get published?
Here's why Ken Dickerson chose Inspired Press Publishing
You Published?
Inspired Press succeeds by operating within a fresh concept. Our publishing models combine the benefits of the major publishers' traditional approach with the affordability of self-publishing. We compete with the major publishers' production quality and profit margins without sacrificing control and independence.
DIGITAL MARKETING
Ebooks are one of our specialties. Just one way your organization can continue to tell your story to employees, donors, clients and prospects is through a digital product.
You personally have a story to tell and share with the world. Do it in your own book in print or electronically or both.
Authors begin where they are comfortable
The Inspired Press model allows our authors to become published in digital, audio and print. Providing the small business owner the tools that help them develop their expertise and credibility as slowly or quickly as they are prepared to do.
Inspired Press gives you options
We are one of the few publishers that allows its authors to retain full publication rights while still offering editorial, design, and production quality that matches traditional publishing houses. We do not bind our clients to us contractually. Inspired Press clients own their work.
Marketing solutions that produce real results.
Groundbreaking in the industry, Inspired Press' marketing programs are proven, sales-focused strategies for small presses and independent authors to get books flying off the shelves, expand and leverage powerful sales platforms, and positioning the author as the influencer in their niche for maximum exposure to their target market.
Founder of Soloprenuer Solutions, LLC
Hi I'm Donna Amos, the founder of Soloprenuer Solutions, LLC.
I have been in sales and marketing industry for 28+ years. I use my experiences, training, and coaching to help others grow successful businesses.
In 2008 I was a solopreneur. Today I have a small team of 6 allowing us to serve more clients. Our mission is to provide the best customer service or hand holding that our client's need to be successful.
In 2010 we established Inspired Press Publisher and we published our first book. That book was written by a high school student and illustrated by her friend. She used that book when she went on college visits to show she could start and finish a big project. It set her apart from other students competing for a scholarship.
We then began helping small business owners write and publish their books. We believe a book is an incredible marketing tool. And it positions the author as an expert in their field.
I believe you can achieve anything you truly want to achieve. "It might sound trite, but time and time again, I've seen it happen with my clients. They overcome the fear of exposing themselves to the possibility of failure to creating profitable exciting businesses. My clients do great work, and sometimes it only takes someone else believing in them to give them the confidence to step out and take the chance."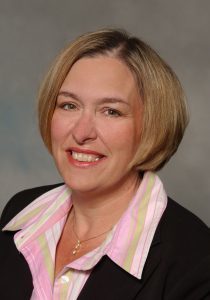 The Question Everyone Wants to Know - How Much?

The average manuscript of 120 pages is $7500.00 If more intensive editing is needed it could be as much as $10,000.00. We divide the investment into 3 payments.*
*Does not include manuscript coaching or ghost writing