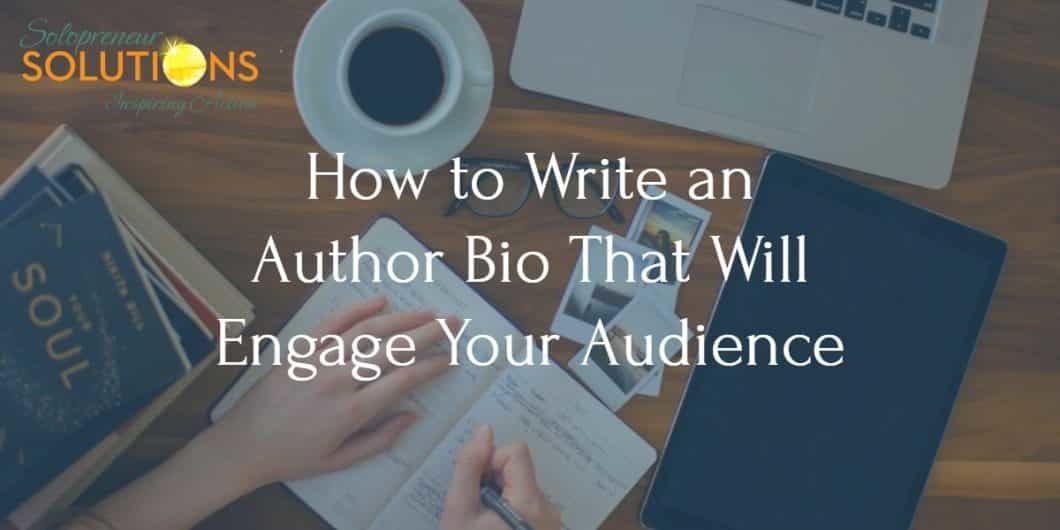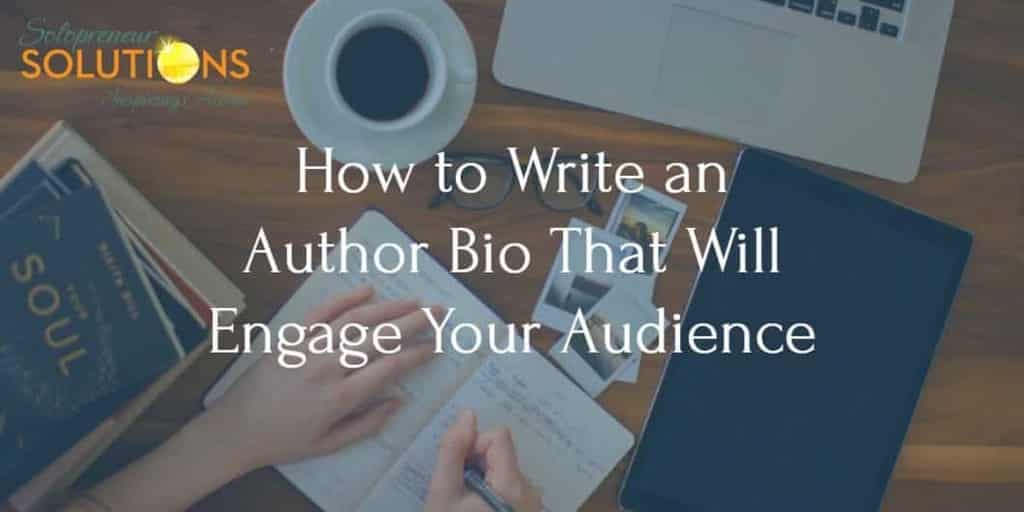 While authors may display stunning imagination and creativity in their fiction and non-fiction books, most of them find it difficult to summarize themselves and their accomplishments. In today's online shopping and publishing world, your author bio is front and center. Consumers typically read about you before reading an excerpt of your work. So, your author bio needs to sing.
Here are some time-proven tips for writing an engaging author bio, plus a great real-life example of a bio at the end of the article.
Write in the Third Person
While referring to ourselves in the third person may feel awkward, and no one speaks that way since General Douglas MacArthur, that is the way bios are written. You must remember that you are writing the bio as if someone else is writing it about you. Referring to yourself with an impersonal pronoun like "he" or "she" might seem awkward at first, but it's standard. It's also a more professional approach to refer to yourself by your last name instead of your first name. And then, alternate pronouns with your last name.
Now, you may want to sound more personal (see more below) and use your first name, alternating with pronouns. That is acceptable, too. Or, some bios use the full name at the beginning, and only pronouns throughout the body. The example at the end of this article follows this pattern. While it is unusual, it is not completely unheard of, and as you will see in the example, can be quite effective.
Share Why You're Qualified to Write
Tell readers what makes you uniquely qualified to write the book you're selling. If your ten years as a criminal defense attorney informed the plot of your thriller, then lead with that tidbit. If you're a legendary competitive barbecue champion, share your experience and awards.
Your qualifications do not have to be college degrees and dry accolades. Your life experiences and background have likely contributed more to fitting to you write your current work than any formal training. Emphasize the facts and awards that reflect your expertise in the subject matter, especially your firsthand experiences.
Be Human
Readers want to know they are reading a work from a real person. They want to know about you. While you should not share too many personal details (of course), there's nothing wrong and very much right with allowing your audience a peek into the real you. Although biographical details can help engage your readers, beware of being overly cute. Make sure the tone of your bio matches the tone of your work. Do the people reading your book on the pursuit of World War II Nazis really want to know the names of your pets?
When writing your bio, remember the audience that will likely be interested in your book. Then choose details that are relevant to the book topic and the reader's interests and experience. Think of your target audience and choose details that are relevant to the reader's experience. Listing all the places to which you have traveled might be relevant if you're a travel writer or if your book features exotic locations.
Make It Evergreen
How long do you wish to sell your book? Your author bio will become part of the book's reputation once readers and critics start talking about you and sharing your work. Before long, you will see your author bio excerpted in reviews, interviews, and promotional materials, and it will live on the internet for years. So, as you're following the above tips, think carefully about which details will remain evergreen after your book is published.
Example of a Stunning Author Bio
Laura has a good sense of humor and that reflects in her professional bio. She takes the help of third person narrative to describe her journey as a blogger and a novelist.
"Laura Zigman grew up in Newton, Massachusetts (where she felt she never quite fit in), and graduated from the University of Massachusetts at Amherst (where she didn't fit in either) and the Radcliffe Publishing Procedures Course (where she finally started to feel like she fit in).
She spent ten years working (slaving away) in New York in book publishing where she was a (much-abused under-appreciated) publicist for Times Books, Vintage Books, Turtle Bay Books, Atlantic Monthly Press, and Alfred A. Knopf.
After moving to Washington, D.C. (because she was burnt out and didn't know where else to go) and working briefly as a project manager for The Smithsonian Associates (she had a cubicle) and a consultant for Share Our Strength, an anti-poverty non-profit group (she didn't even have a cubicle), she (finally) finished her first novel (that she'd been writing in her "spare time" for the last five years).
(The thinly-disguised autobiographical novel) Animal Husbandry was published in 1998 by The Dial Press and became a national bestseller. It was published in fourteen countries (or more, she's not sure — see here) and in 2001 the film based on the book, Someone Like You, (they changed the title at the last minute because they were afraid people wouldn't "get" the meaning of the original title — not that she's complaining or anything) starring Ashley Judd and (excuse her while she drools) Hugh Jackman, was released by Fox 2000. Her second (thinly-disguised autobiographical) novel, Dating Big Bird, also published by The Dial Press, came out in 2000, and her third (thinly disguised autobiographical) novel, Her, published by Knopf (where she once worked — an exquisite irony), followed in 2002. Her latest (thinly-disguised autobiographical) novel, Piece of Work, to be published by Warner Books on September 25, 2006 (finally, after four long years in between books — maybe her parents will now leave her alone), is based on her (horrific but entertaining) experiences as a publicist and has been optioned by Tom Hanks' production company, Playtone Pictures, with My Big Fat Greek Wedding's Nia Vardalos (luff her) set to write the screenplay and star in the movie (please God let that happen).
She currently lives outside Boston (in the same town she grew up in — how weird is that? — and where she now feels like she fits in) with her husband and young son."
Do you have a great author bio you'd like to share with our readers? Or great advice on writing author bios that sing? Share them in the comments below!